12.05.12
David Adamcyk
taught a really informative class this year at Columbia:
Advanced Mixed Music Composition
- I hope he gets the opportunity to teach it again. The class culminated in a final project that focused on revisiting an old piece with interactive electronics, revising it, and creating thorough documentation that allows the work to be performed without the composer present. We swapped pieces with our classmates and put on a workshop performance. It's amazing how different the interpretations can be. Special thanks to
Emily Westell
for her always stunning interpretation of
Sun Propeller
and to
David Bird
for arranging all of the rehearsals and executing the tech.
12.05.12
Today I received such unexpected good news - I will be a Fellow this summer at the
Tanglewood Music Center
! This has been a dream of mine for years and I cannot believe that I am actually going to get to do this!
11.11.12
Virginia is a really beautiful place! I spent a few days in Fredericksburg attending the
Electroacoustic Barn Dance
directed by
Mark Snyder
at the University of Mary Washington. It was a weekend of lots of electroacoustic music and meeting interesting people. Special thanks to Kris Miller for his performance of
Sun Propeller.

09.19.12
This coming year I will be participating in
Sixtrum's
Young Composers Workshop / Concert along with
Duncan Schouten
and
Nicholas Tzortzis
. The first part of the project is to write a piece for Sixtrum (a Montreal-based percussion sextet) using the instrumentation of
Philippe Leroux's
new work
De l'itération
(6 percussionists, all pitched instruments). In January of 2013 there will be a
public workshop
that will allow is to test our ideas with the ensemble and discuss with members of the audience about the process of composing a new work. The project will culminate in a concert on December 7, 2013 at Salle Bourgie in Montreal.
08.13.12
Just spent a really interesting week as a Composition Fellow at the
Bennington Chamber Music Conference
with mentor composers
Keeril Makan
and
Daniel S Godfrey
. This is a music festival for amateur musicians and I got to spend time coaching my quartet
Canicule
with a really dedicated and enthusiastic group - leading to a performance of the work on August 8th. Other highlights included stellar performances of Makan's
Washed by Fire
and Godfrey's
Numina
on the August 11th concert.
08.01.12
Today I curated the first (and hopefully annual)
Electronic Music Concert
at the Atlantic Music Festival. The concert took place at 9pm in Given Auditorium (a surprisingly excellent space for electro-acoustic music!) at Colby College and featured pieces by composers Bret Bohman, Suzanne Kosowitz, Tyler Hampton, Tim Mauthe. Pianists Jade Conlee and Elyse Weakley blew me away by giving a stunning and massively energetic performance of
Kolokol
- I hope to have some video footage soon!
07.22.12
On July 23rd and 25th I'll be giving seminars to the Atlantic Music Festival composers on my own music and the practicalities of mixed music composition and performance.


07.18.12
The Atlantic Music Festival's Orchestra has spent the last two days reading composers' orchestral works. I orchestrated an excerpt from Remains for the reading and was so pleased with the result! Now I must complete the orchestration.


07.14.12
The Contemporary Music Ensemble at the
Atlantic Music Festival
premiered my work Canicule in the Lorimer Chapel of Colby College.
05.15.12
On May 10 I had a recording session of
Sun Propeller
with violinist Emily Westell at Shephard Hall at City College. The final recording is up and you can now listen to it:
SunPropeller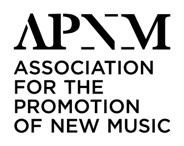 04.01.12
I am very pleased to announce that I have accepted the position of General Manager for APNM (Association for the Promotion of New Music). I am so grateful to be working for such a wonderful group and I highly encourage fellow composers to consider joining. Please contact me if you would like further information.
APNM website:
www.apnmmusic.org/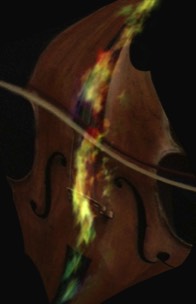 03.19 - 03.25.12
Visting composer and electronics-guru Jean Baptiste Barrière has organized a Musical Interactivity Festival at Columbia University. The festival, titled Ghost in the Instrument, runs from March 19 - 25, 2012, and is dedicated to exploring trends in music for instrumentalists and computers from Boulez to the next generation. The week features lectures, music & dance performances, installations, workshops and demos by musicians, composers, and artists from Columbia and around the world. All Free.
A marathon concert takes place on Saturday, March 24, 7pm, Miller Theatre (Broadway & 116th, New York, NY) and features 15 pieces including 11 premieres! I have had the wonderful opportunity to participate in the concert, writing a new piece especially for the occasion: Emily Westell will premiere
Sun Propeller
for violin and electronics. The concert is FREE!
On Friday, March 23, 7pm, Prentis Hall, there will be another concert of music and dance, performances, and installations. works by J. Baboni-Schilingi, J. Bass-Krueger, L. Berio, H. M. Chen, D. Massey, J. Oliver, A. Pandey, T. Pender, A. Reis, I. M. Sterbenz with L. Flanigan & M. Lynch (dance), I. Torres-Verdugo, A. Takaoka with K. Tanaka (lasers & video), H. Tutschku, J. Vincenot & W. Goutfreind, etc. Prentis Hall, 3rd floor, Computer Music Center, 7pm, 632 West 125th Street?New York, NY 10027 - FREE!
For more information:
http://music.columbia.edu/cmc/musicalinteractivityfestival/Festival.html
02.07.12
I just received the wonderful news that I was chosen as the 2012 Atlantic Music Festival Composition Fellow! The
Atlantic Music Festival
is held July 9 - August 5 in Waterville, Maine on the campus of Colby College.