November 3, 2011:
The first N SEME (National Student Electronic Music Event) was a great success thanks to
Evan Combs
and Peabody Conservatory's Computer Music Department!
N SEME, the brain child of Evan Combs, was created by and for students, aiming to bring together the nation's composers and performers currently studying in the ever-growing field of electronic music. The conference took place over two days. November 2nd consisted of rehearsals and two concerts in Griswold Hall (5:30pm and 8:30pm). Austin Boyer performed
Chatter
on the 5:30pm concert. You can watch the performance on
youtube
.
On November 3rd I was invited to give a lecture on the use of electronics in my music. The lecture was titled: "What's the sound source? Using source material and spatialization as a compositional solution to integrating instrumental writing with electronics."
July 31, 2011:
I just moved from Montreal to New York City to begin my DMA in music composition at
Columbia University
.
July 6, 2011:
Hosts Jaris Saitis and Theo Mathien of "Where's the beat" (Montreal radio station
CKUT 90.3FM
invited composers Terri Hron, Haralabos [ Harry ] Stafylakis, and me to discuss their music and views. You can listen to the two hour show here:
http://archives.ckut.ca/128/20110706.09.00-11.00.mp3
(The show actually beings at 31:26 and the interview at 39:12).
April 14, 2011:
McGill University graduate students David Adamcyk, Marlon Schumacher, Anthony Tan, and Nina C. Young produced
Clavisphere
:
The Clavisphere places the audience within a multi-dimensional aura of the piano. Within this environment, we encourage the audience to experience an immersive relationship between space, sound and musical history. For over 600 years, the clavier has undergone tremendous cultural and technological transformations. Clavisphere places the audience within this context, deconstructing the piano not just from the point of view of its sonority but also its mechanics, associated performance gestures and its ability to speak to our memories, and cultural experiences. Each piece on the program takes its own point of view of the piano, providing further insight into an instrument that has not only become a tool for musical expression but also as a symbol for cultural experience.
Clavisphere
was performed in April 14, 7:30pm, in the McGill MMR as part of the
Live@CIRMMT Performance Series
.
The program was as follows:
Prevue (2011) 2' de/by Anthony Tan (Création / Premiere)

Pour sons fixés / For fixed media
Kolokol (2010) 11' de/by Nina C. Young
Pour deux pianos et électronique / For two pianos and electronics
Xenia Pestova et/and Julia Den Boer, piano
Revue (2011) 3' de/by Anthony Tan (Création / Premiere)
Pour sons fixés / For fixed media
Ab-Tasten (2011) 10' de/by Marlon Schumacher (Création / Premiere)
Pour disklavier et électronique / For disklavier and electronics
Residue (2011) 3' de/by Anthony Tan (Création / Premiere)
Pour sons fixés / For fixed media
Re/Pose (2011) 14' de/by Anthony Tan (Création / Premiere)
Xenia Pestova et Julia Den Boer, piano
ENTR'ACTE / INTERVAL
Cheval Mémoire (2011) 30' de/by David Adamcyk (Création / Premiere)
Pour solo piano, électroniques et installation / For solo piano, electronics and installation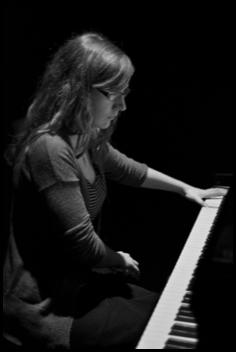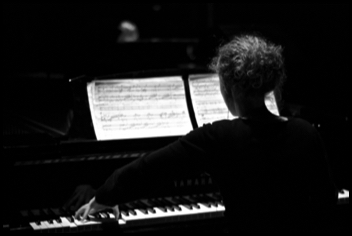 April 5, 2011:
Stafylakis & Young presented the 2011 version of Designs in Harmony. This consisted of two concerts - one in Cambridge, MA on March 31, 2011 at the LilyPad and a similar concert in Montreal on April 5, 2011 in Clara Lichenstein Hall. The concert featured chamber music by composers Ramon Castillo, Alexandra Fol, Michal Novotny, Haralabos [ Harry ] Stafylakis, and Nina C. Young. Performers included Thomas Carr (piano), Ramon Castillo (Ensemble Bleep Blop), Scott Chancey (viola), Alexandra Fol (piano), Amy Hillis (violin), Amy Horvey (trumpet), Toby Kuhn (cello), Hyun-Jung Kwon (flute), Pei-Yeh Tsai (piano), Eli Weinberger (cello), and Chris Whitley (violin). Amy Horvey premiered Nina's
Chatter
for trumpet and electronics. More details can be found at
http://www.designsinharmony.org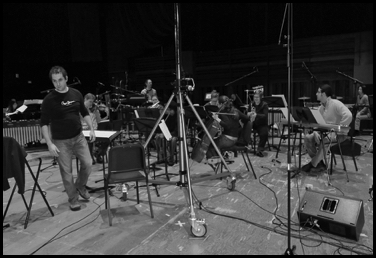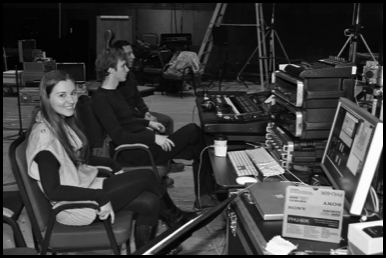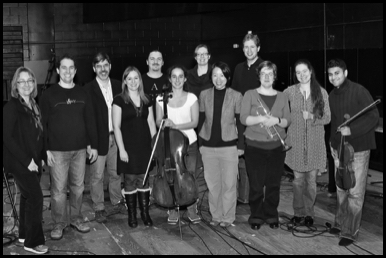 January 28, 2011
Kolokol
was selected for performance at the 2011
SEAMUS
Conference in Miami, Florida. The work was performed on January 22, 2011 with a most excellent interpretation by New York based, Canadian pianists Yuxi Qin and
Devon Joiner
.