Out of whose womb came the ice (2017)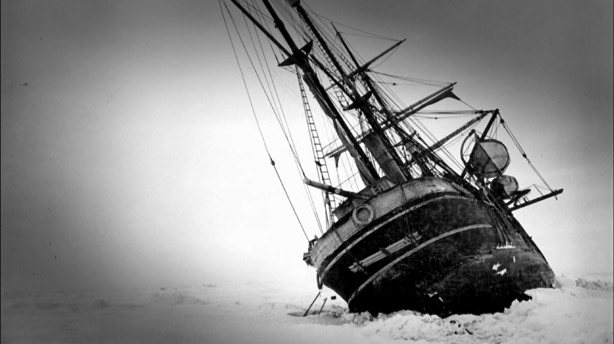 Music, concept, electronics: Nina C. Young
Text: Nina C. Young and David Tinervia
Generative video: R. Luke DuBois

Parts 1&2 (of 4): Part 1: Into the Weddell Sea; Part 2: Trapped in Pack Ice
Duration: 13:50

Rehearsal recording by the American Composers Orchestra, David Tinervia - solo baritone.
Premiered May 24, 2017, Symphony Space, New York, NY



Program Note:

Out of whose womb came the ice creates a sonic and visual glimpse of a segment of the Imperial Trans-Antarctic Expedition (1914-17). In August 1914, at the onset of WWI, polar explorer Sir Ernest Shackleton gathered a crew of 27 men and set sail for the South Atlantic. They were in pursuit of the last unclaimed prize of the Heroic Age of Exploration: to be the first to cross the Antarctic continent by foot. Upon entering the Weddell Sea, they encountered unusually foul weather. Weaving south through the treacherous seas of ice, their ship, the Endurance, became trapped only 85 miles from their destination. After months of waiting for the ice to break, the ship was crushed and sank, leaving the crew stranded upon the ice floes without any means of contacting the outside world. In pursuit of survival, Shackleton and his crew endured 22 months traversing ice floes up the Antarctic Peninsula. The final leg included a deadly 800-mile open boat journey in their lifeboat, the James Caird, in hopes of reaching South Georgia Island. The crew was rescued on 30 August 1916; everyone survived. Though this expedition failed, it remains one of the most miraculous stories of polar exploration and human survival.

"Out of whose womb came the ice" looks at the expedition from the time they enter the Weddell Sea (December 1914) to the sinking of the Endurance (November 1915). The vocal and orchestra music focuses on the crew's perception of the Endurance in relationship to their surroundings. She goes from being simply a ship, to a lifeline and memento that connects them to the world they left behind. Once she sinks, they are truly left alone. The visuals and electronics offer narrative elements drawn directly from documents of the journey: journal entries of the crew and images by expedition's official photographer Frank Hurley.

Citations:

With special thanks to Benjamin Luxon for his emphatic recorded readings of the Shackleton crew's journal entries, to the Alfred Wegener Institute / PALAOA Oceans Acoustics Lab for their generous permission to use the "Sounds of the Ice" field recordings, and to the Scott Polar Research Institute for their Shackleton archives.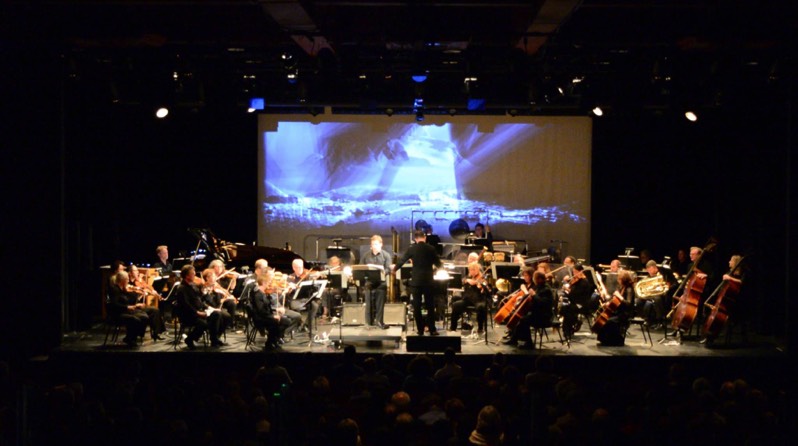 American Composers Orchestra: composer portrait video: